Ayubowan !
Dambadeniya Kingdom
King Vijayabahu III- From 1232 AD - 1236 AD
King Vijayabahu III is the first king of Dambadeniya kingdom. Native Sinhalese began to move to the south or Maya rata because of the hard Tamil ruler Kalinga Magha as mentioned in Polonnaruwa kingdom. While he was the king of Polonnaruwa, king Vijayabahu III (a descendant of king Sirisangabo) became the king of Dambadeniya.
He conveyed tooth relic and Lord Buddha's alms bowl to Dambadeniya from it's hiding place Kotmale. His reign was largely spent reconstructing the shattered Buddhist infrastructure of the Sinhalese.
The picture shown below is Vijayasundararama temple at Dambadeniya which was used as the tooth relic shrine in Dambadeniya era.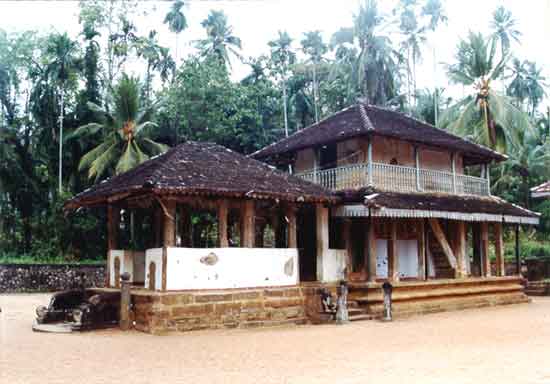 King Parakramabahu II- From 1236 AD - 1271AD
Then his elder son Parakramabahu became the king of Dambadeniya and he recovered Polonnaruwa from Kalinga people by 1244 AD.
His nick name was "Kalikala Sahithya Sarvagnana Panditha Parakramabahu" because he was a great poet and experienced in literature. Kav Silumina is one of his creations.
Then he abdicated in favor of his eldest son VijayaBahu and he was sent for the completion of recovery of Polonnaruwa and Anuradhapura areas.
King Vijayabahu IV - From 1271 AD to 1273 AD
King Vijayabahu IV became the sole king after king Panditha Parakramabahu's death. He could bare the crown only for 2 years because he was assassinated by his general Mitta.
Next king of the country was king Vijayabahu's younger brother Buwanekabahu and he moved the capital from Dambadeniya to Yapahuwa.
The coins used in Dambadeniya era are shown below. Those are used in the reigns of king Parakramabahu II, king Vijayabahu IV and king Buwanekabahu respectively.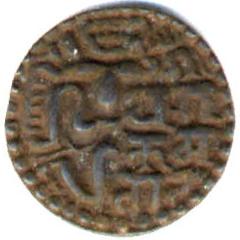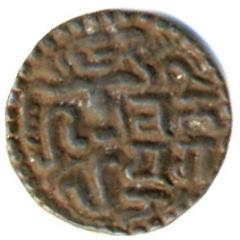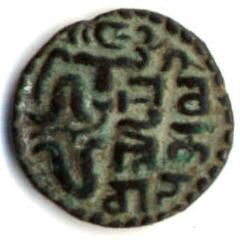 The name of relevant king is appears on each coin and those are written using brahmee letters.
End of Dambadeniya kingdom occurs at this point with king Vijayabahu IV 's reign and you are invited to visit next,
Yapahuwa Kingdom".
Back to Sri Lanka